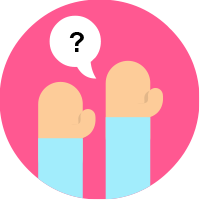 We strive to give you our very best in order to enhance your spa experience with us. We adhere to certain policies to benefit you, and create a harmonious environment where our therapists can focus on your needs. We know you will have a pleasant experience with us as we strive to exceed your expectations!
WALK-IN or APPOINTMENT
We take walk-in and appointment . For appointment, please arrive 10 minutes prior to your scheduled time to allow ample time to check-in and prepare for your treatment. Appointments are serviced first, and walk-in clients will be serviced on a first-come-serve basis after clients with appointments are accommodated.
LATE POLICY
If arrival is delayed, we will make every effort to accommodate your full appointment but this is not always possible. Service time may be abbreviated to avoid delays for other guests as treatments and are charged at full value. Appointments missed by 15 minutes or more are cancelled with a 100% spa credit, which is yours to use for your rescheduled future reservation. Last minute changes to appointments will be honored only if a service appointment is available for a later time in the day (of your appointment) and other guests are not inconvenienced.
CANCELLATION AND NO SHOW POLICY
Guests who book appointments and cannot join us for their scheduled reservation are granted full credit at the spa provided at least a 48-hour notice is provided. We do not provide refunds for cancelled/ no show appointments. Spa packages, multiple service reservations, No show, or for parties of three or more are charged at full value for cancellation without appropriate notice. Last minute changes to appointments will be honored only if the service time is available and other guests are not inconvenienced. Last minute cancellations (4 hours prior to your appointment) will be charged 100% of the service value and are not refundable or available for spa credit. All service sales, retail sales and gift certificate sales are final, with no refunds. Should you not wish to redeem a gift certificate you can use as a spa credit towards retail items. If appointment made to redeem a gift certificate is not cancelled or rescheduled wihin the reasonable times as stated in the policies above, we will be unable to redeem your certificate. We understand life happens but we also appreciate your cooperation.
PAYMENTS & GRATUITY
The Spa accepts cash, MasterCard, Visa, American Express and Discover as payment. All gratuities may be paid directly to the aesthetician/clinician in cash. We apologize for the inconvenience, but the Spa cannot add a gratuity to your credit card. We proudly recruit and train our staff to be the most qualified spa professionals in the industry. Our recommended standard gratuity for spa treatments is 18%-20%.
SPECIAL CONDITIONS
Please notify our Spa Consultant before reserving your treatments if you have high blood pressure, special physical concerns, diabetes, or are pregnant. All spa guests will be asked to complete a brief questionnaire upon check-in, designed with your well being in mind.
AGE REQUIREMENT
Spa guests must be 18 years of age or older to receive treatments without the approval or accompaniment of an adult.
QUIET ENVIRONMENT
As a courtesy to other guests, please maintain a quiet level of conversation. Cell phones and pagers must be turned off when entering the spa.


GIFT CERTIFICATES (SEE ALSO TERMS & CONDITIONS)*
Gift Certificates are available for specified services, packages, or dollar amounts beginning at $10 and are not redeemable if lost or stolen. If you are a recipient of a donated or auctioned Gift Certificate, please give our receptionist the certificate number to book your appointment. Donation certificates are non-transferable, and expiration dates may not be changed or extended. If appointment made to redeem your spa gift certificate is not cancelled at least 1 hour in advance, your spa treatments and your spa gift certificate will be forfeited.
PRICES SUBJECT TO CHANGE
We are constantly expanding our services to bring you the latest and greatest. Although we make every effort to keep our website and spa menu updated, please note that prices and services are subject to change at any time. We love having you as a client, but we do reserve the right to refuse service at any time, to anyone, for any reason.
VISITORS
We are unable to accommodate visitors accompanying clients in the treatment area of the spa including those complying with our age restriction policy. All non-clients must remain in the waiting lounge.

CLIENTS RIGHT TO KNOW
We strive to exceed our clients needs. We believe that advising our clients of the products best suited for them is as essential as the service we perform. Therefore, our client's right to know policy advises each client on the products and techniques best suited for the client to maximize the benefits of their service.
THERAPISTS
While we will make every effort to meet your requests, we cannot guarantee a specific therapist or gender. All therapists are trained in both treatment and draping protocols to ensure your comfort at all times.
REFUSING SERVICES
Licensed professionals perform your services under strict guidelines. We reserve the right to refuse services
requested by our guests that are not conforming to our policies.